Go Back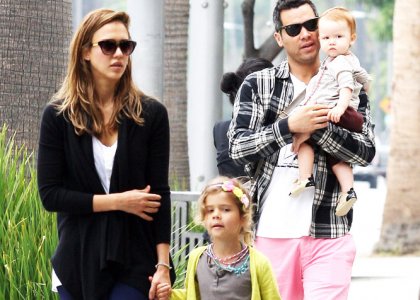 Jessica Alba Takes The Family To Nate's Korner
Jessica Alba Takes The Family To Nate's Korner
25 August 2012
---
Enjoying a morning meal together, Jessica Alba was spotted out with her family in Santa Ana, CA on Saturday (August 25).
The 31-year-old actress held little Honor's hand while her hubby Cash Warren followed closely behind with Haven. The Hollywood family was on their way to grab a bite at Nate's Korner.
In recent news, the former brunette recently tweeted, "Bye Bye Brown Hair" r u on viddy yet? I'm documenting my brown to Sin City blonde!"
Miss Alba debuted her lightened locks while out with her mini-me. What do you think of her new look?