Go Back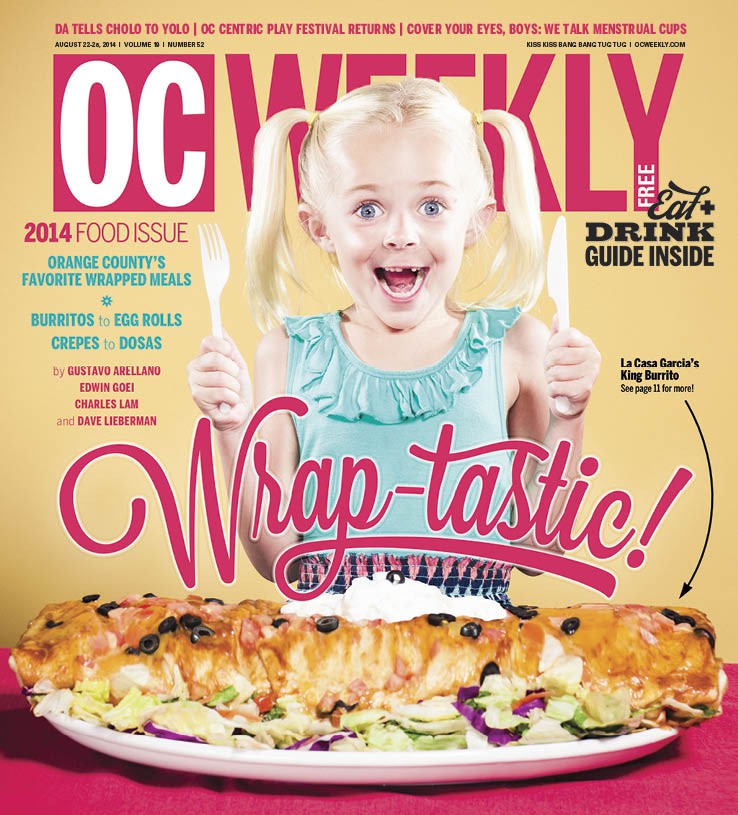 OC Food Issue 2014:
Wrap-tastic!
OC Food Issue 2014: Wrap-tastic!
21 August 2014
---
"What about wraps?" someone asked.

"Wraps are lame," the Mexican in Chief shot back. "Just an excuse for gabachos to not say 'burrito.'"

"A burrito is a wrap," someone else said.

"So is an egg roll."

"And a crepe."

"Dosas."

"Is Camel running this week?"

The jefe was sold.

Turns out many of OC's favorite foods, from burritos to dosas to spring rolls and beyond, are technically wraps, even if no one calls them by that lame name. So behold our compendium of our favorite wrapped foods in OC. We'll spare you the chaos that was giving this list a title, which started off with "Wrapper's Delight" and "The Wrap-ture!" and went downhill from there . . .